After a whirlwind week of hot sex and growing affection, Nicole and Gabriel were forced to part ways and to return to real life. For a while they danced around each other, meeting up when they could, the distance between them rivaled only by their desire to be together again.

Now these lovers are no longer star-crossed. They're in the same city at the same time and can finally indulge their insatiable passion. At least until Gabriel's increasingly popular band goes on tour.

But the ticking clock of his budding music career isn't the only obstacle to contend with. A blast from Gabriel's wild past, a guy that kept Nicole warm in Gabriel's absence, and fear of what the future holds all converge just as they've begun to realize this might be love…

Author's Note: This book contains strong language and sexual content with dark elements, some of which readers may find uncomfortable.
Closer is Book Two in the Loose Ends series from erotica author Kaia Bennett, and is available now from Amazon.com. Each book is a full novel and the series will conclude with Book Three. Check out the reviews, excerpts, trivia, playlists and news about this steamy story, and leave your comments and questions below!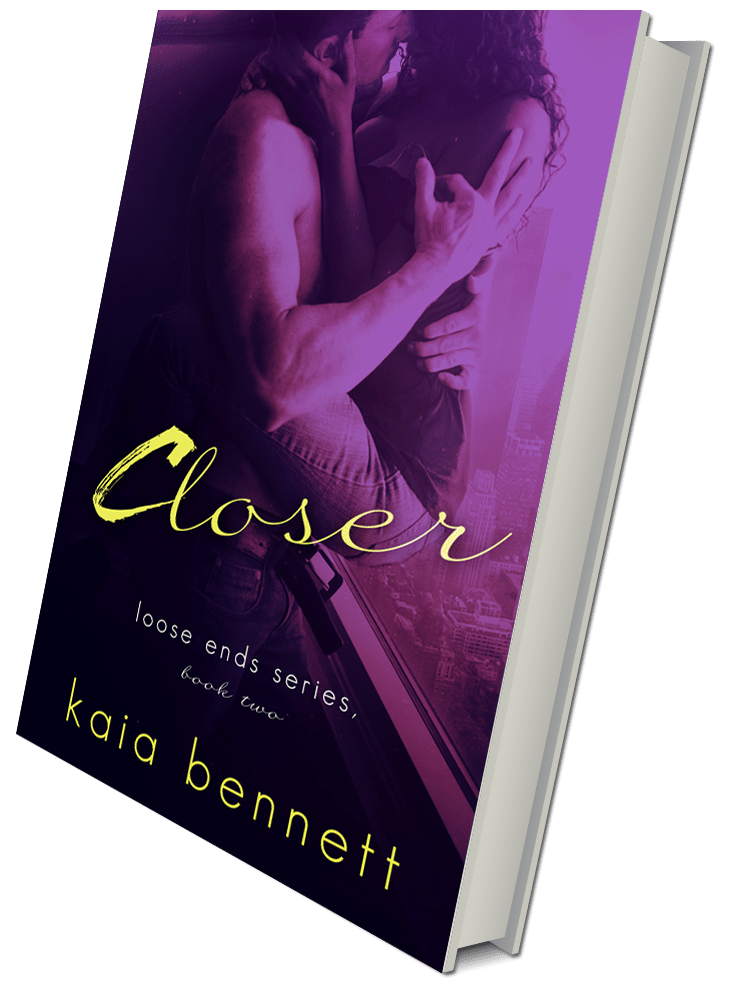 Available Now On
Amazon