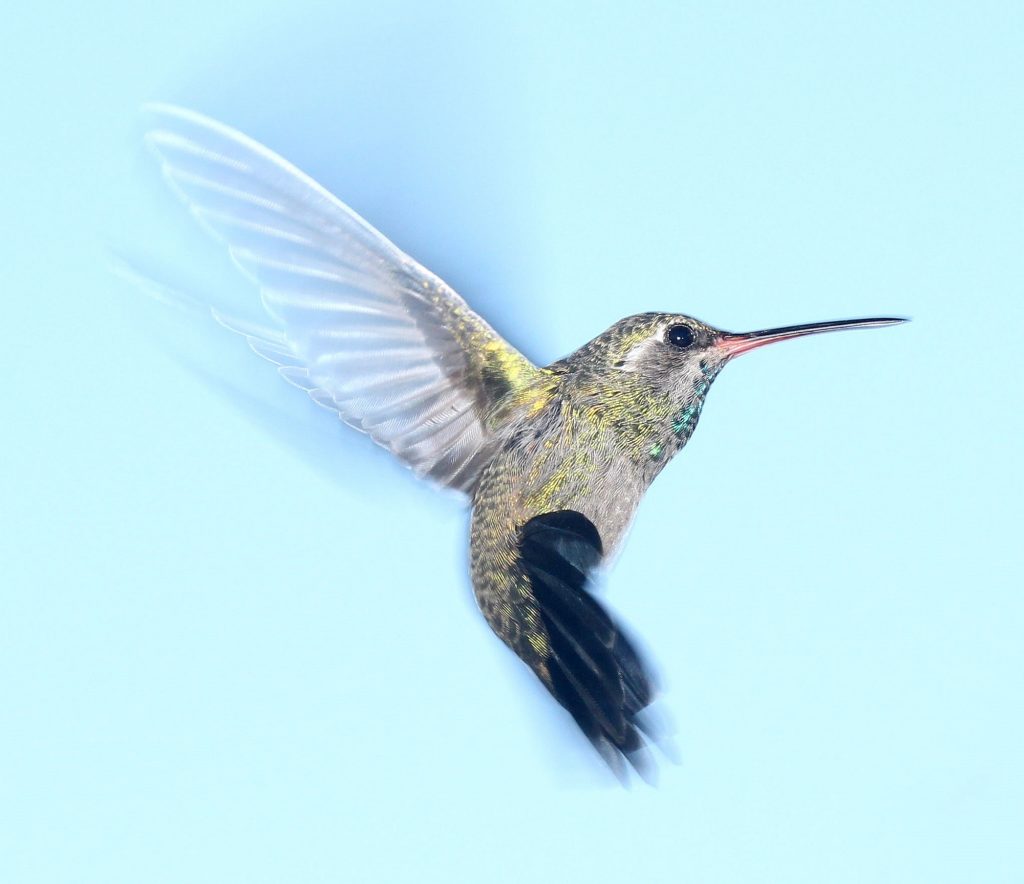 When I was a little girl, I visited my grandparents in Virginia every summer. I loved those months of quiet and endless green, of stories about the past. I loved making my grandparents laugh and seeing my parents reunited with them. It was a whole other part of me and our family that came alive a few months every year.
I remember seeing a hummingbird for the first time there. I remember tasting honeysuckle for the first time. I think it was when other relatives visited because someone — probably another young cousin — showed me how to pull out the stem and taste the bead of nectar hidden within. I know I was really young, probably in the first years of elementary school.
So much of memory for me is like telling myself my own myths. I'm not great with dates or the ages when some things occurred. But I'm great with colors, with smells, with taste and touch. My mind paints vivid pictures, uses extreme closeups for those little moments that somehow manage to have a big impact later on.
Over a decade later, I made the decision to write a scene in Sunday that served as almost a little love note to my grandmother, as well as that innocent moment in time. Flynn and Gia, who have started growing closer, discuss tattoos and their families. Gia mentions her beloved aunt, who died of breast cancer, and her love of hummingbirds.
My grandmother died of breast cancer, not my aunt, but that's where that moment came from for Gia. My grandmother was one the most beloved people in my life, one of the strongest people I've ever met. I gave Gia the same kind of love for someone in her life and tied it to hummingbirds, perhaps for emotional distance. I didn't love hummingbirds like Gia did, or see them with as much frequency in my childhood. I'm not Gia, even with our similarities. But it was the first time that I realized I, like the bird in question, dive into the flowers of my memories, the things that make me who I am, and I pluck out the nectar to put into my work. I gave these characters pieces of me, and hummingbirds were a more important piece than I'd realized. They became something unexpectedly beautiful and meaningful to me personally, through that character.
I realized all of this because a good friend of mine sent me a present for Christmas. A necklace and earrings in the shape of hummingbirds. And it made me so happy and nostalgic. I was beyond touched by the gesture because it showed just how far I'd come in the years since I was that little girl, and then that 20-something writing my first real book.
When I republished Sunday, I decided to redo the cover and get an author logo. The choice to use a hummingbird was so organic and easy, it's almost like the it chose me. Hummingbirds reminded me of someone I loved as much as Gia loved her aunt. They reminded me of my younger self and the promise of the future. It also made me think of my own mercurial nature as an artist. I want to flit from genre to genre, to be versatile. I want my characters to be as diverse and colorful as those jewel toned feathers that catch our eye. I want to dig deep for something powerful and pure and share that with others. To find something sweet even in the darkest recesses of the stories I tell.
That gift reminded me that I am doing that, and I still have so much more work to do. There are as many stories as there are honeysuckles out there. And I need to be that hummingbird who tastes as many as I can in the limited time I have on this planet.
For those of you who have read Sunday, you know just how hummingbirds factor into the story. For the rest, here's a an excerpt from Sunday. Short and sweet. To read the rest and find out just what happens to these two, click the banner…. the one with the hummingbird over my name. 😉


***
"I think if I was going to get one," Gia mused, "it would be a hummingbird."
They were talking about tattoos as they walked across campus. Psych had been cancelled, so with an extra hour and fifteen minutes on their hands they decided to walk around for a bit. It wasn't their first choice. They were both itching to find the nearest uninhabited space and fuck like bunnies, but Flynn had work soon and Gia needed to catch up on some much neglected coursework during the break before her afternoon classes rolled around.
They figured staying in plain sight and taking in how gorgeous the day was would ensure that they didn't go back to the cozy haven that had become Flynn's apartment. Of course, it wasn't helping matters that Gia had decided to get an ice cream cone from one of the vendors outside the student center. Flynn was walking with his arm slung over her shoulder, watching her mouth intently as her tongue swept across the frozen confection.
Why weren't they at his place getting naked again?
Gia turned to Flynn when he didn't say anything, looking from his eyes to where her strawberry flavored ice cream cone met her mouth.
"You sure you don't want some?" she asked offering it up to him for the second time.
He shook his head, watching her lick her lips. "Nah, I don't have a big sweet tooth."
She wrinkled her brow, and he could see that she was going to ask why he looked so hungry. And then he would have to explain that his dick was jealous of her ice cream.
"Why a hummingbird?" he asked before the urge to drag her someplace private became too much.
She shrugged, and resumed the assault on the ice cream, talking in between licks.
"My aunt—my dad's sister—she really loved them. She was my favorite aunt, but she passed away last year from breast cancer," she said, her voice lowering just a bit.
She felt him tighten his arm around her and she snuggled into his comforting embrace before she continued.
"She had honeysuckle in her yard, and when my brothers and I would visit in the summertime, they would always be there flying around. I guess I kind of fell in love with them, too. It would be nice to always have something to remind me of her now that she's gone."
Flynn nodded, wishing for just a moment he was the kind of guy that could say something soothing about her loss.
But he wasn't that guy, so instead he said, "I think it would suit you. Why don't you get it?"
"Are you kidding me?" Gia squeaked, shaking her head emphatically. "I'm not brave enough for that. I hear they hurt like a bitch. Plus, my dad would kill me," she said, looking up at him.
Still curious she asked, "What's it feel like?"