I'm sooo late but I hope everyone had a wonderful holiday season and a happy new year!!
I spent the beginning of January in England, writing and figuring out what I wanted to accomplish in 2015. I also took pics of my trip to London, something I never usually do. I don't know I'm just lazy about taking photos, and even lazier about sharing them I guess. But how could I not share a couple after finally visiting England. I've been waiting to cross that off my list of places to visit for-ev-er.
Westminster Abbey
Walking along the Thames
Joy of Life Fountain at Hyde Park
South Bank, on the way to dinner at Giraffe after visiting Tate Modern.

The whole trip was absolutely wonderful and too short. I spent a good portion of it writing and talking about writing, waking up to English fog rolling through the countryside, and spending my evenings at author readings, drinking tea or cider and being inspired. It was a beautiful time in my life and I'm so happy it happened at the start of this new year. I was feeling kind of scatterbrained and stagnant and this reset my brain and my priorities. I feel like 2015 is going to a busy, productive and wonderful year.
I'm also happy to report I finished the first round of edits for Closer, Book #2 of the Loose Ends series! That's right! We now have a title and a synopsis for my upcoming release! You can add it on Goodreads and enter the giveaway for your chance to the win a $5 Amazon gift card!!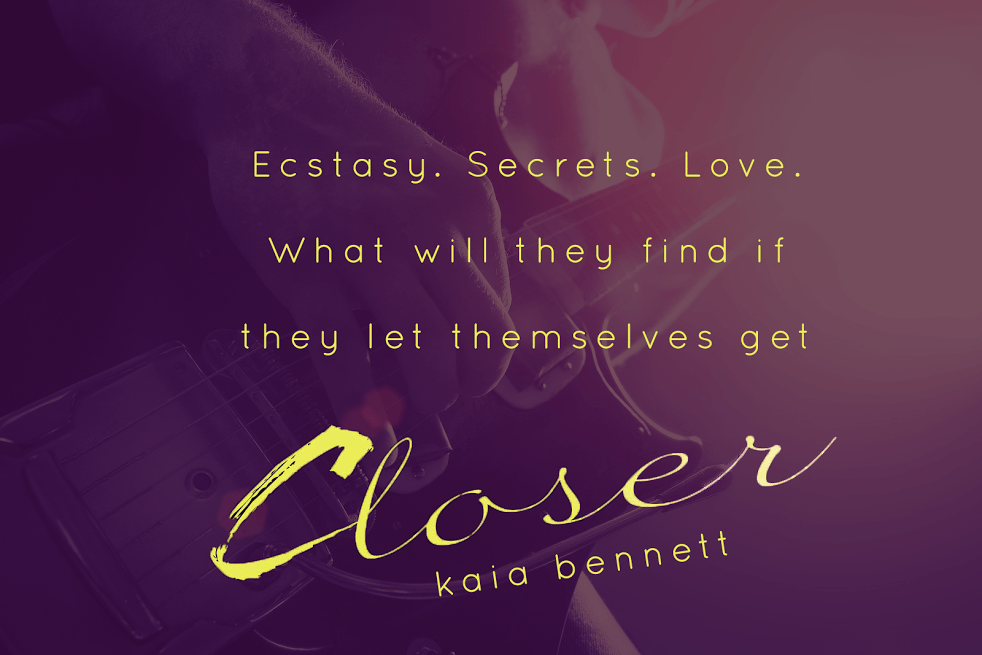 Synopsis: After a whirlwind week of hot sex and growing affection, Nicole and Gabriel were forced to part ways and to return to real life. For a while they danced around each other, meeting up when they could, the distance between them rivaled only by their desire to be together again.
Now these lovers are no longer star-crossed. They're in the same city at the same time and can finally indulge their insatiable passion. At least until Gabriel's increasingly popular band goes on tour.
But the ticking clock of his budding music career isn't the only obstacle to contend with. A blast from Gabriel's wild past, a guy that kept Nicole warm in Gabriel's absence, and fear of what the future holds all converge just as they've begun to realize this might be love…
CLOSER, book #2 in the Loose Ends series. Coming March 2015!
Please share on your social media, post on your blogs, etc.!
For helping with spreading the news, enter for a chance to win a $5 Amazon Gift Card:
Enter here: http://bit.ly/15WxypT
Make sure to add CLOSER to your goodreads: http://bit.ly/1Exb6lZ
You can expect the cover reveal on February 23rd, and if things continue on their current schedule, you'll have Closer in your hands at the end of March!!
Can't tell you how excited I am, if only because now people will understand that Gabriel and Nicole's story continues and gets deeper, richer. Or at least I hope that's how it reads for you guys. It's also a nice, long read, so you can really settle in. In fact, books 2 and 3 are both pretty long. Look at #1 Crush as almost a prequel, a fly on the wall view of what instigated the story that unfolds between Gabriel and Nicole.
While I'm working on getting Loose Ends out I'll also be working on the draft for Forgotten. That fucking doozy of a story that makes me happy/queasy/all around psyched. If nothing else I'll be proud of myself when I finally finish it. I just hope I can do the story I have in my head justice.
Also expect to see me being more active, at least in terms of blog posts. I'm going to be a contributor at Luscious Literaries blog starting this month, and I'll be better about updating and sharing my progress with you guys here and on social media.
Here's to 2015 and lots more wonderful things to share with all of you!! 🙂